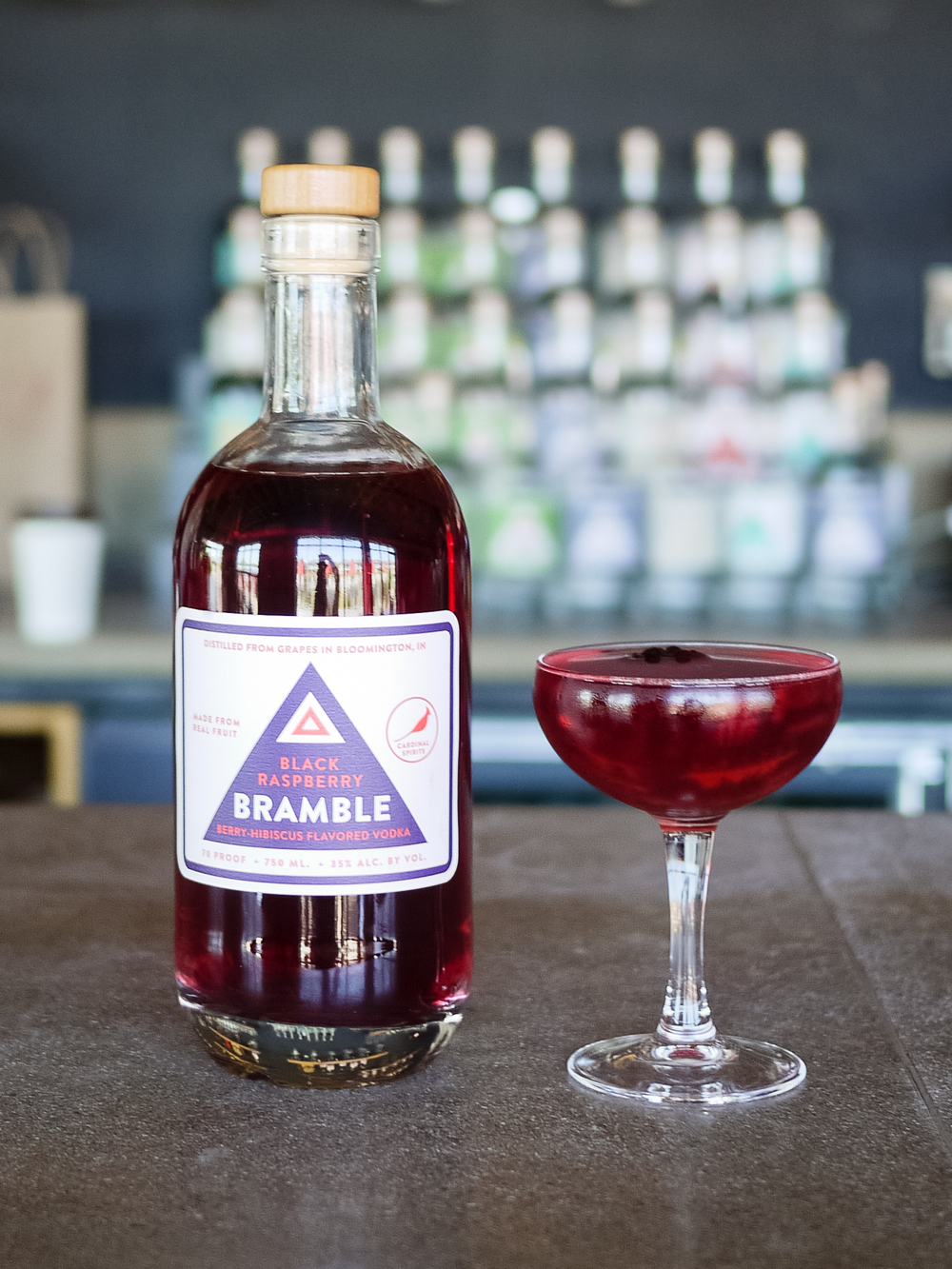 A BOUNTY OF BERRIES.
Bramble is made with loads of black raspberries, one of the few fruits native to Indiana. We add a handful of dried hibiscus to add tartness and a beautiful red hue. Then it's balanced out with a touch of agave nectar to provide just the right amount of sweetness.
A SUMMER ESSENTIAL.
Flavored with local black raspberries and hibiscus, Bramble is a summer essential. It goes great with so many flavors, from green tea to ginger, and it plays well with gin and our coffee liqueur, too. The best part is that you don't need a ton of ingredients to make cocktails with it.