Cardinal Spirits Terra Botanical Gin
84 proof / 42% ABV
Yes, this is the Terra Botanical Gin you spotted in the Wall Street Journal and New York Times and other fine publications.
Questions? hello (at) cardinalspirits (dot) com
WHAT IS IT?
A beautiful, botanical Indiana gin with unexpected spices from everywhere: Zuta, an unusual mint from Israel, is the star of the botanical blend, and it lends floral, herbaceous, pine and resin character; Indonesian berries add grapefruit bitterness. It's wonderfully layered.
Think: woodsy state parks, secret streams, treasured hiking trails. Wilderness in a bottle.
HOW IS IT MADE?
Terra Gin was created with Lior Lev Sercarz, the master of the legendary La Boîte spice company in NYC. He translated nostalgia for nature into a custom spice blend that we then distilled here in Bloomington.
Lior helped us to turn the process of making gin inside-out. There is a usual roll-call of botanicals that go into gin, and Lior said: Forget that. Instead, he wanted to talk about the past. What were the tastes and smells from way back that stuck with us for all these years?
Cardinal co-founder Adam Quirk wanted the gin to capture our collective nostalgia for nature — that wild, outdoorsy freshness that we can all recall. Adam shared his favorite memories of hiking Lincoln State Park in southern Indiana in the fall, and walking on railroad tracks near the edge of the woods as a kid.
Lior calls his method "spice therapy," and it's fascinating. He translates someone's memories of the past into a spice blend. He's done this again and again for some of the most famous chefs in the world, who use his blends to coat food and coax memories from their guests.
Our Terra Gin is Lior's first time creating a spice blend for a spirit. Lior incorporated his own scent memories into the spice blend with zuta, a wild, prolific mint that grows on his father's olive grove in Israel's Upper Galilee.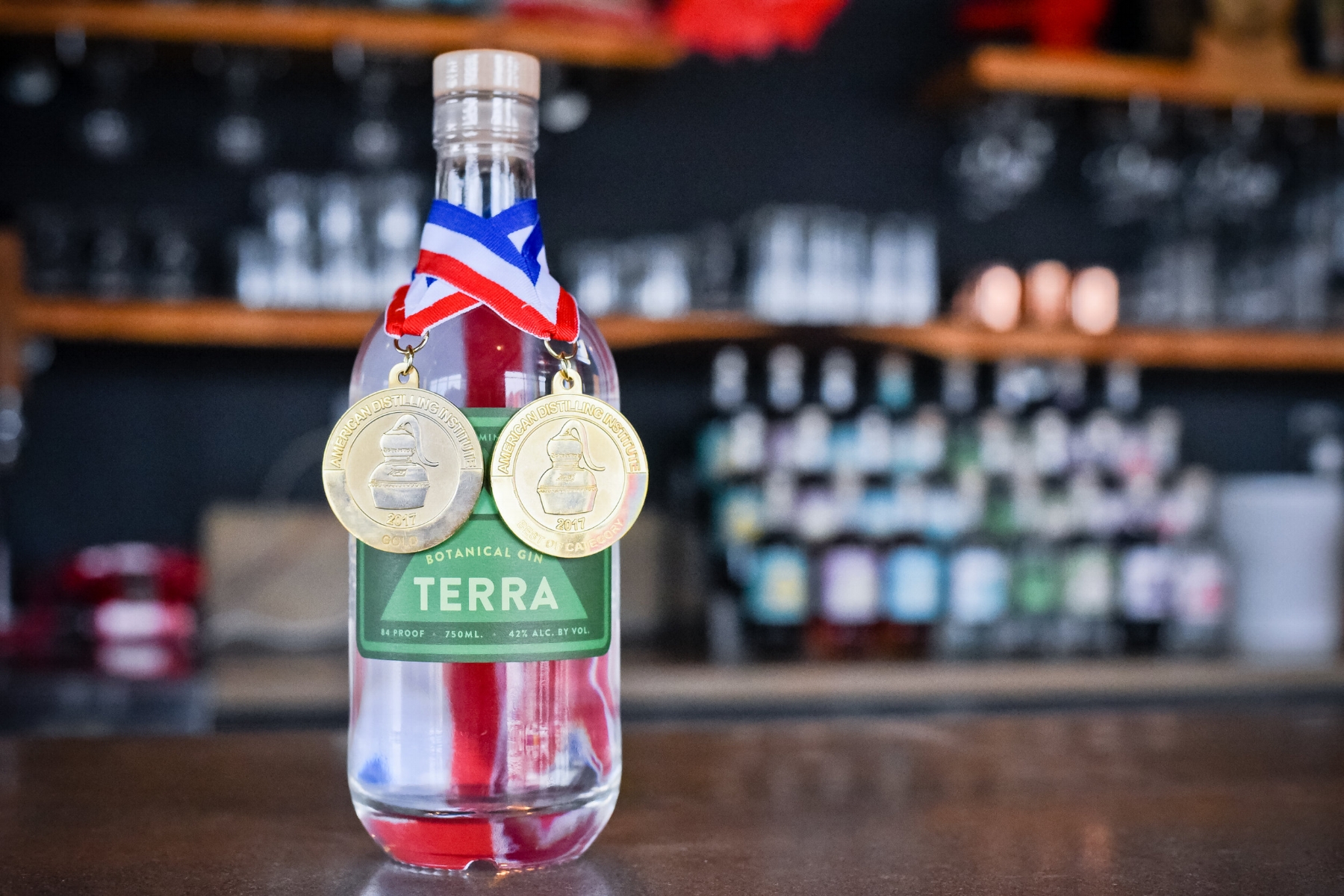 American Distilling Institute Gold Medal, 2017
American Distilling Institute Best in Class, 2017